"A Discovery of Witches" – Book 1 of the All Souls Trilogy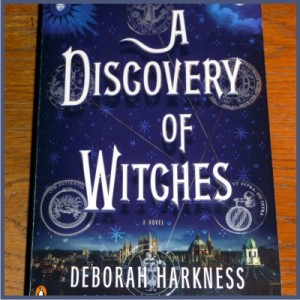 In A Discovery of Witches, author Deborah Harkness presents a plausible story of the relationships between the three (sub)species of witch, vampire and daemon… including their battles and their loves. I'm still wondering how I missed hearing about the book when it was released in February 2011.
I first "discovered" A Discovery of Witches in Barnes and Noble one Friday evening in July 2012 when I was desperate for new reading material… and the library was closed. The author's new book, Shadow of Night, had just been released, with a prominent display in the bookstore. And beside it… paperback copies of Book 1, with the words "New York Times Bestseller" emblazoned across the top.
I left the shop with a new book to read – about witches. Right up my alley (but that's another story).
In my review of A Discovery of Witches, I'll give you a short synopsis of the story and my thoughts on the subject matter: an inter-species relationship between a witch and a vampire.
I'll talk about why I was so engrossed in the story that I flew through book one and ended up buying the second book, too. (And eventually, the third book.) This is a complex, conceptually intriguing trilogy of books that I'm already wishing would go on longer. In other words. I really, really like these stories.
How a reluctant witch begins exploring her witchy heritage
The witch in A Discovery of Witches, Diana Bishop, looks like – and is – a college professor, who is more likely to be carrying a briefcase than a broom.
Not that brooms don't enter into it. Diana comes from a powerful witch lineage, including her late mother and her very lively aunt. Aunt Sarah most definitely uses brooms for magic. And has a cat "familiar" named Tabitha. And a sentient house with a mind of its own. Diana's ancestor, Bridget Bishop, was executed for witchcraft in Salem. Pretty powerful credentials for a woman who does NOT want to be a witch.
Most of the first book in the All Souls Trilogy revolves around this basic problem. Diana has repressed her witch powers to the point where she cannot wield them effectively. And as she discovers, she has very powerful potential, if she learns to use it. If she wants to use it.
This book is not just about witches, however. Equally important in the story is a 1,500-year-old vampire named Matthew Clairmont who, against his better judgment, falls for the young professor. Now, typically, vampires and witches are like oil and water. They don't blend well. Plus… vampires need to feed on blood, and witches don't like to be filling stations for other species.
But you've heard of the concept called "soul mates," I'm sure, and this is what Diana and Matthew discover about themselves and their relationship.
Matthew Clairmont is a vampire who knows his lineage and his powers
The story begins with Diana in the Bodleian Library at Oxford University doing historical research on alchemy. She requests a book called Ashmole 782 and, as she holds it in her hand, she realizes that she has unlocked something previously hidden within the book. As a college professor who doesn't want to mess with otherworldly "magic," she returns the book immediately… and then spends the next few hundred pages looking for it again.
A few dozen other people also want to understand the contents of this historical tome, including a vampire she encounters in the library. (This is Oxford University, you know. All kinds of witches, vampires and daemons browsing the books there, amongst the more mundane humans.)
Daemons, by the way, are not devils; rather they are creative, artistic beings living in a no-man's-land between madness and genius. You never know for sure what they will do for you… or to you. They feature peripherally in the first book and in a much more prominent (and really interesting) way in Shadow of Night.
After quite a bit of sparring and fencing, Diana and Matthew start gravitating toward each other and eventually recognize that they are somehow bound together and so begins a conceptually fascinating and romantic story about an inter-species relationship.
Except Matthew has been researching Ashmole 782 since the mid-1800s and is convinced that it holds the key to understanding the origins of all organic beings on planet Earth. He thought it was possible that witches, vampires, daemons and humans originated from common ancestors and have more in common with one another than is currently allowed for.
Diana, meanwhile is uncovering more and more of her magical powers, but does not know how to control them. And in 21st century England, it is wise not to draw too much attention to the fact that you are a witch… or a vampire or daemon, for that matter. It turns out that Diana has heightened powers in a number of areas, including "witchfire" and "witchwater" which occasionally turn themselves on when she is least expecting them.
Diana's powers do not remain secret from the other witches in the region for long and this creates an extremely dangerous situation for her, especially in light of her forbidden relationship with a vampire. After a few terrifying encounters, each escalating as her own powers become more apparent, Diana and Matthew figure that the only way to get the training she needs is to travel back in time to the Elizabethan period, where Matthew has a home from the days when he served Queen Elizabeth I (remember he's 1,500 years old).
Matthew is convinced that this is the only way for them to find powerful witches to guide Diana's magic. They might even find the original manuscript of Ashmole 782 before people tore pages from it and messed with its magic. A two-fold mission, an extremely dangerous venture… but staying in the 21st century has major disadvantages, too.
A Discovery of Witches ends with Diana and Matthew stepping into the unknown, not being remotely sure that they will land where they hope to.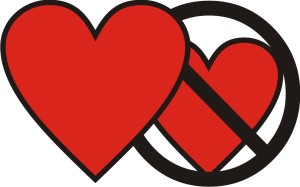 How DO a witch and a vampire "get it on" together?
Witches and vampires had been told for generations that "their kind don't mix." In fact, there is a joint group called the Congregation that enforces the rules set down for the deportment of witches, vampires and daemons.
As a vampire, Matthew shows very great restraint when it comes to his food menu. Deborah Harkness does not skirt around the fact that vampires need blood for strength and survival. And she explains carefully and sensitively that, with vampires, procreation is not managed the way humans and witches create babies. Vampires reproduce themselves through the taking of another's blood.
While in France, Matthew and his mother, Ysabeau, take Diana on a "hunting" trip so that she can see for herself how her husband feeds himself. Fortunately, a deer's blood will sustain them almost as well as human blood, but it is still quite a sight to see your boyfriend with his teeth tearing into a dying stag's neck. Diana is a pretty tough lady, though, and accepts this aspect of Matthew's life.
But vampires can sometimes get into a feeding frenzy where they cannot control themselves and Matthew is very afraid that his emotions might get the better of him if he moves too quickly into a physical relationship with Diana. She's not worried. He is, because it happened to him once before. To his credit, he holds back with Diana until he is very, very sure of his ability to restrain himself completely.
In A Discovery of Witches, the embraces and kisses are intense, the sex non-existent because of a question no one knows the answer to: what would a child of a female witch and a male vampire be like? How safe would it be for a witch to carry a half-vampire within her womb?
All of these questions are raised and play an integral part in the story. Along with magic, time travel, politics, ancient societies, and family squabbles. And I've only scratched the surface.
I believe I mentioned that this is a conceptually intricate and intriguing book. You can't skip sections because of the inter-relatedness of the various issues and plot lines. The writing is pretty doggone good, too. And the wait list at the library will be much shorter than it was in July, when I was 256 on the list for Shadow of Night.
If you haven't read A Discovery of Witches yet, and if you enjoy a well-written "historical fantasy," this book is definitely worth a look. Happy reading!
If you're like me, you'll want the next two books handy.