An Engaging Book Club Pick – The Rosie Project by Graeme Simsion
Professor Don Tillman is not your average guy. He's a genetics professor who has set himself a goal: he wants to get married. He's almost 40 and, in his typically Aspergian way, has set up a very logical, methodical system for discovering the ideal wife. He calls it "The Wife Project."
Because of his social inadequacies and anomalies, the dating scene is not a workable means for him to meet women. Instead, Don devised a scientifically valid questionnaire to help him weed out horoscope readers, fashion obsessives, vegans, sports watchers, smokers… and a long list of other unworthies.
Don even turned down a real date with a real woman named Julie who understood the reasons for his social ineptness – so he could spend his allotted time working on The Wife Project survey instead. This kind of fixation runs through the book in a humorous, matter-of-fact way, illuminating the mind and motives behind Don's Asperger's-type behaviors.
For example, Don wanted to speak to his friend and fellow professor, Gene, and realized that the only time available for this was between 5:00-5:30 PM. Precisely at 5 o'clock, Don entered the lecture hall where Gene was still speaking and, instead of quietly waiting for the class to finish, blurted out, "Time's up. I have a meeting with Gene." Of course, the sprung students made their getaways, but the interruption was less well received by the college's Dean and three potential program funders sitting in the front row.
Don vs. the Dean
Don manages another faux pas with the Dean around a student named Kevin, who fudged (plagiarized) some essay content. Don's steel-trap memory recognized the obscure passages and so he reported the student for this and another infraction. The Dean, worried about school finances (paying students) and the potential blowback from booting out a student with one college semester remaining, did not see eye-to-eye with Don and his adamant requirement for rule implementation.
Don did not understand the Dean's reluctance to accurately follow the regulations. The Dean had a moral dilemma; Don had a logical one.
Out! Out! Out!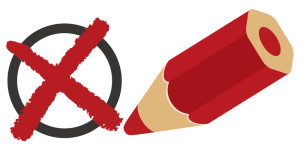 The Wife Project Questionnaire
Okay, say you're establishing the qualifications you're looking for in a spouse. You write up your questionnaire and hand it out to your "prospects" at a singles group.
Do they smoke? Out!
Did they arrive late? Out!
Are they vegetarian? Out!
Are they unable to accurately calculate their body mass index? Out!
Interested in astrology? Homeopathy? Sports? Out! Out! Out!
Of the first 297 responses, there were NO suitable candidates, according to Don's multi-page questionnaire results.
But then, Gene sent Rosie… and the fun begins.
How The Wife Project turned into The Rosie Project
Rosie Jarman is super-intelligent, somewhat quirky… and a complete enigma to Don, whose friend and colleague, Gene, has sent her to participate in the wife project. On the surface… and even below it… Rosie does not tick any of the boxes on Don's questionnaire. (See why in the 1-minute video on this page.)
Rosie does engage Don's attention, however, with a project of her own. She wants to determine the identity of her birth father, suspecting that it's not the man who married her mother. As a genetics expert Don is on fairly solid ground here and their relationship unfolds in the course of Rosie's dad-quest.
Rosie's methods for loosening up Don's fixations (Tuesday is always lobster night) are ingenious, including changing the time on Don's clocks so he doesn't stress about being off-schedule. She introduces him to activities he'd never have tried on his own and keeps his interest by staying nose to nose with him intellectually while surprising him with new ideas that she more or less has to walk him through. Who knew, for example, that Don was a handsome guy until his hair and wardrobe makeover – instigated by Rosie.
An ongoing side story is the "open" relationship between Don's friend, Gene, and his wife Claudia, along with each of their perspectives on Don's wife hunt. You might cheer, like I did, when that situation resolved itself. I don't want to give anything away, but I do urge you to follow the pin locations on Gene's map.
Final Thoughts:
The Rosie Project is worth putting on your book club roster. LOTS of discussion potential here and an absolutely delightful story that will make you think and make you laugh at the same time.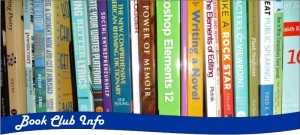 Rosie Project Discussion Points for Book Clubs
Where would you place yourself on the structure-chaos spectrum?
In what ways does Don's Asperger's help him, rather than hinder him?
Do you think it's okay to break the rules in order to help another person (e.g. Kevin)?
Do you think emotion or reason is more important when choosing a life partner?
As Don adapts more and more to "acceptable" behaviors, do you think he loses something of himself in the process?
Book Club Tip:
I usually get my books from the library, but their return date and our club meetings don't always mesh. Now I load my book club reading material onto my Kindle, so I have it handy either as a refresher before our meeting or as a reference point during it.